Nags Head Software
HORSERACE is the ultimate in Kentucky Derby party betting software available today. HORSERACE has evolved from the experience of many Kentucky Derby parties and the need for a better way to keep track of the betting for any Triple Crown or other horse racing event. HORSERACE is not an online gambling program.
HORSERACE is easy to use
Click below to see a quick demonstration
Requires and Internet Explorer 8 and above and Macromedia Flash Player (free download from Adobe).
Click here to download flash player
Most Windows operating systems support including Windows 7 and 8
For sales support questions call 1-866-846-2079 toll free
HORSERACE
Track

s

win, place, show, and across the board bets for individual bettors

Display

s

updated odds as new bets are received

Quickly calculate

s

payoffs for each winning bettor
HORSERACE Features
Designed for ease of use versus other Derby software programs - see what our customers have to say

-

Testimonials
Bet tracking accuracy and integrity-all records written to hard drive after any update
Support for up to 12 races per racing event
One-Click

Download

from our website

for all

horse entries

for major races
Quick and easy bet entry

Can also use optional printed bet sheet for speedy bet input

Handles Quinela, Trifecta, Exacta, Daily double, and Pick3

Supports powerful box and wheel betting
Printed individual bet summaries (optional) after each bet
Can use Dymo Labelwriter and other similar receipt printers
Import bettor names from external name files (e.g. Outlook, Excel, Word, others)
Use your own betting pool for payoffs
Optional house percentage with-holding
Scratch a horse or a bettor and automatically refund any bets
Field and pool horse betting
Dual logging and recovery of bet, horse, and bettor files
Summary display and print of all bets and odds on this race
Support of up to 21 horses per race, 500 bettors, and up to 5000 bets
HORSERACE Support
Extensive on-screen documentation
Email support for questions or problems
HORSERACE System Requirements
Any system with Windows 95/98, Windows NT, ME

, 2000, XP, Vista, or Windows 7

and at least 16MB RAM and 4MB of available hard disk storage
MAC version is not available
HORSERACE Cost
Don't be fooled by lower 1 year prices - pay once and use HORSERACE forever
$47.95

via internet download

$57.95 for a CD by first class mail

$15.00 for current customers to upgrade to the current version by internet download

$25.00 for current customers to upgrade to the current version by CD
HORSERACE Guarantee
Return for complete refund within 30 days of purchase if not completely satisfied
Screen Previews - Click below to view sample HORSERACE screens

Multi Bets - Powerful box and wheel capability for Quinela, Perfecta, etc

Canít decide? Need more information?

For sales support questions call 1-866-846-2079 toll free or

Email your questions to

(Picture image to avoid spam)
Derby Party Tip
We use a Dymo LabelWriter printer at our Derby Party to print receipts. We found one at LabelCity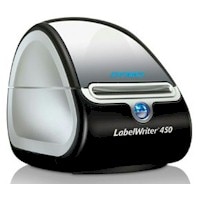 Check our HORSERACE FAQ's for Dymo setup information
For larger parties check out our multi-computer suggestions